Comfort Bars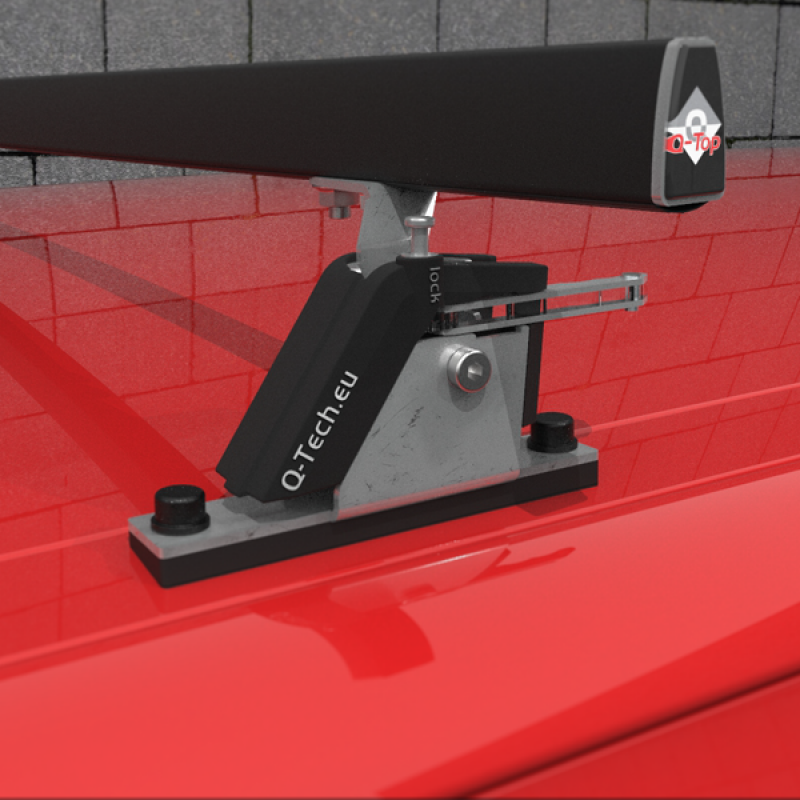 Q-Top Comfort bars combine smart roof transportation and a convenient driving experience. The driver can change in an instant the functionality of the Comfort bars from transport to comfort mode and vice versa.
The ingenious switch mechanism creates the possibility to put the Q-Top Comfort bars in a vertical or horizontal position. By using the robust handle the user can change the position of the bars. During the transport of long materials the carriers need to be put in the vertical position. When no goods are being transported the carriers can be put in the horizontal position. In this comfort mode the new product will secure a quiet, economic, durable and pleasant driving experience. Next to this the handle has been fitted with an unique lock: this secures a safe transport of the cargo and instantly locks the system itself.
Q-Top Comfort bars: MOVIE
---
The air resistance of the Comfort bar is minimal. The carriers are being manufactured of curved aluminium which makes them follow the curved lines of the roof. In the Comfort mode the Comfort bars have a maximum height of only 10 centimeter, measured from the original roof mounting point.
The Comfort bars can carry 75 kilograms. The stainless steel supports are specifically adapted to the original mounting points of the designated commercial vehicle; it takes only an half hour of mounting time to get the Comfort bars ready for use. An additional advantage is that the Comfort bars in the Comfort mode (downward position) hardly influence the fuel consumption. With electric commercial vehicles the downward position requires less from the range of the electric commercial vehicle.
The design, the high-quality finish, the usability, the safety topics and last but not least the different positions (modes) make the Comfort bars a unique roof carrier in the market.