Sidebars
Q-Safe sidebars prevent expensive damage to the commercial vehicle. Sidebars offer protection in the event of a minor collision to the body of the vehicle. Available in various versions.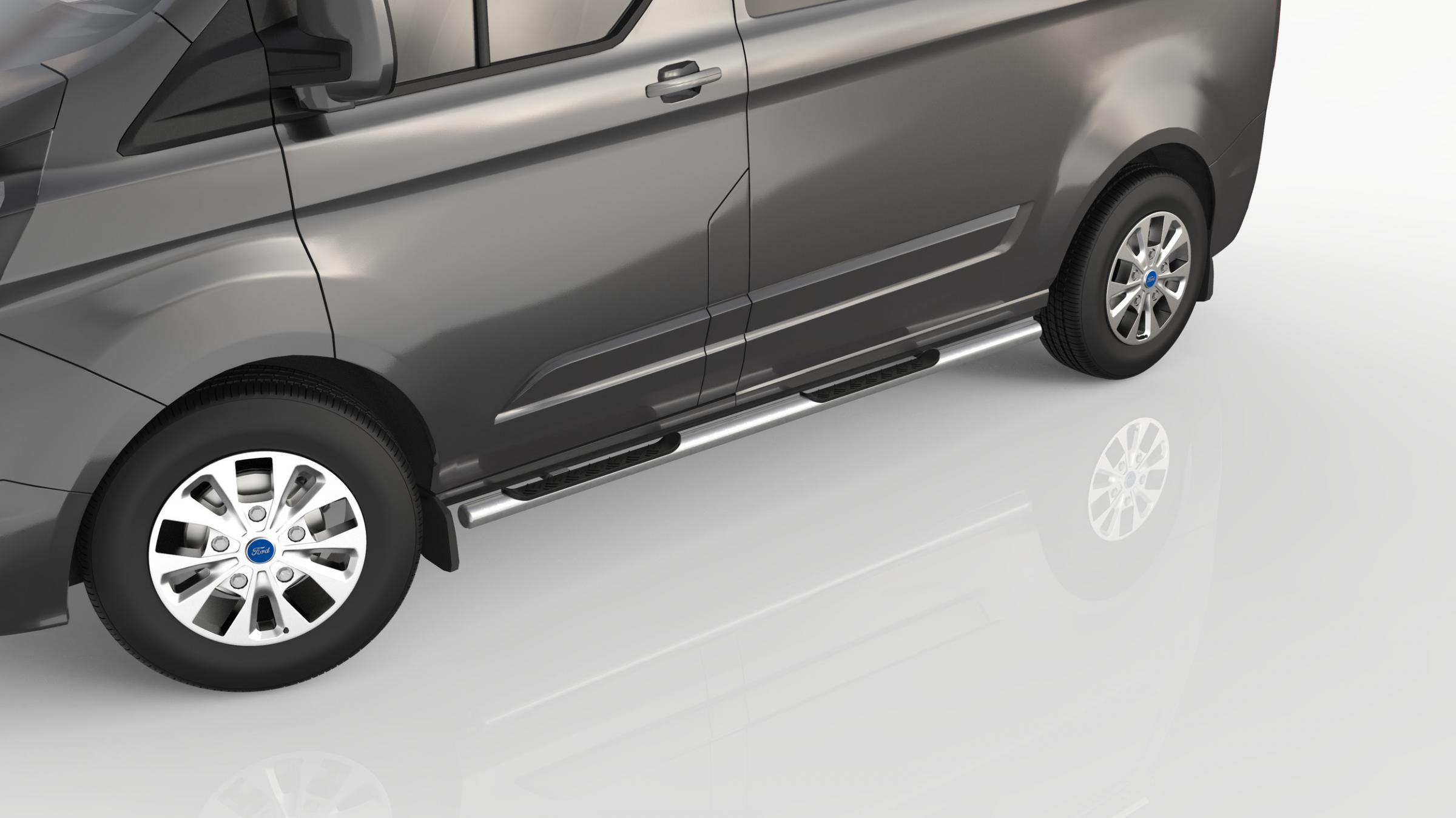 Burglary protection
Q-Safe burglary protection window guards block entry to the cabin space of the vehicle which discourages burglary. Additionally these window guards protects the vehicle from damage caused by sliding or falling cargo. Available in black and white.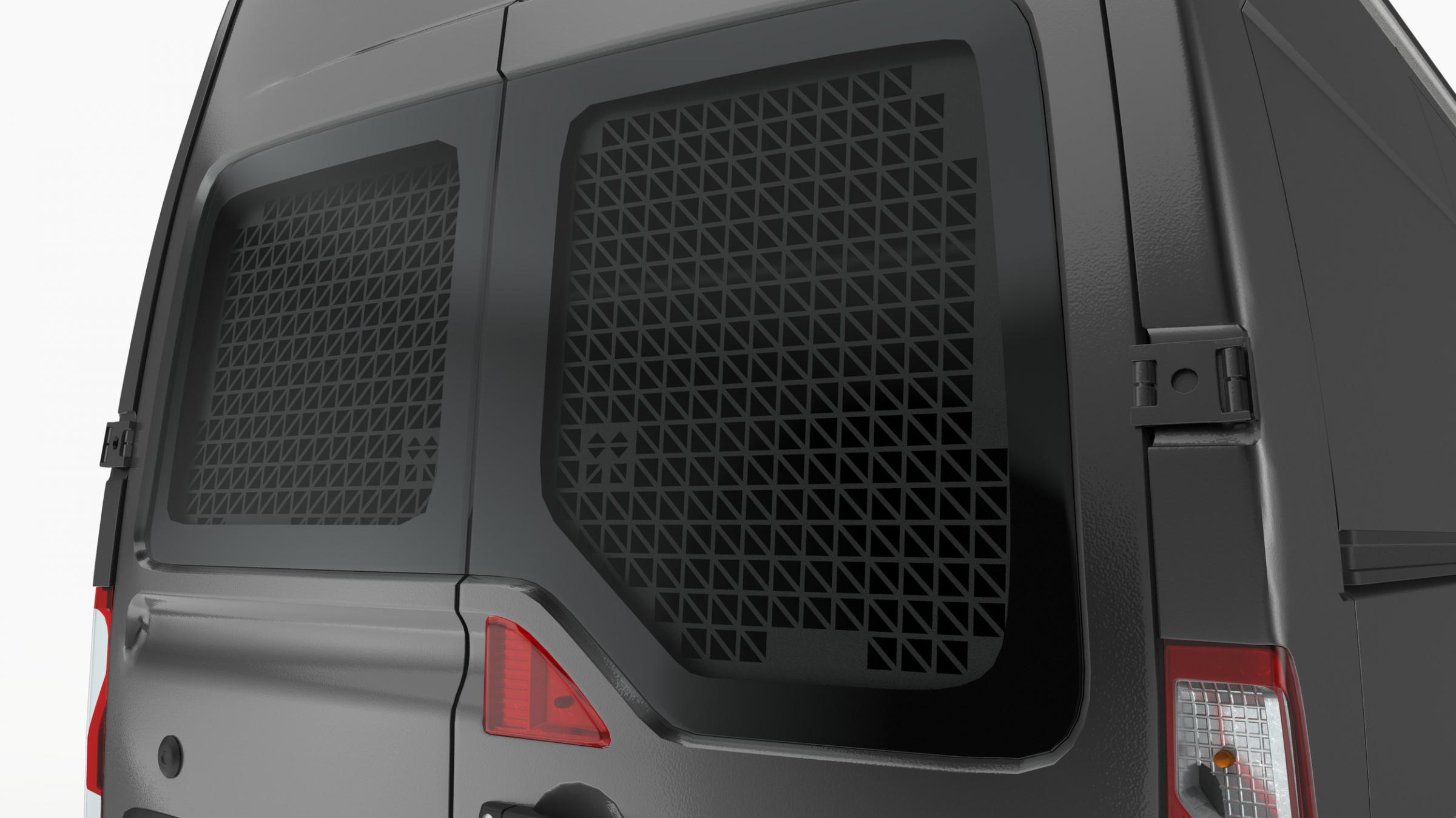 Bumper protection
A bumper protection plate prevents dents and scratches on the rear bumper of the vehicle caused during loading and unloading material. The product range consists of various versions; aluminium 5 diamonds, polished stainless steel, black powder coated stainless steel.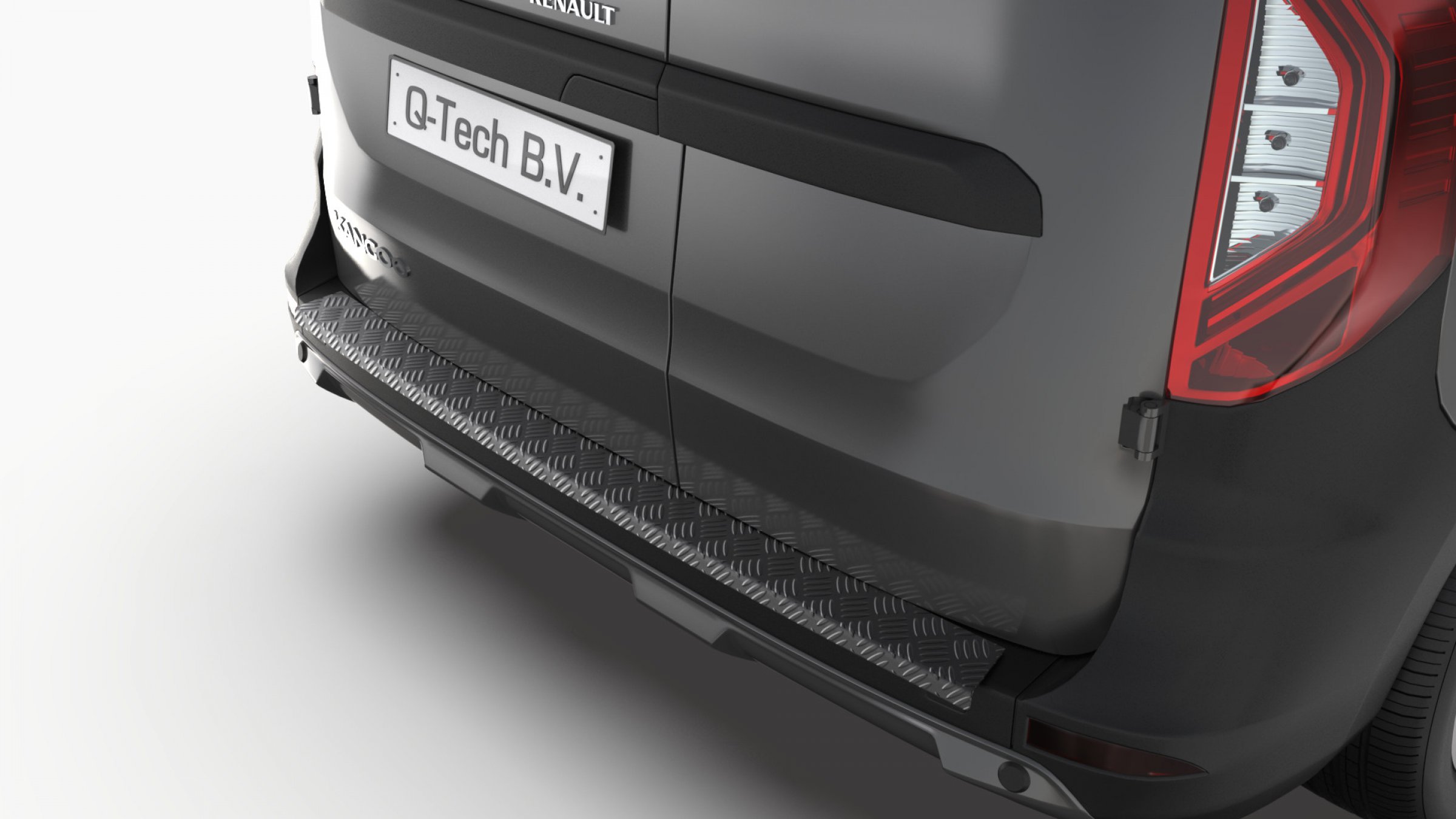 Pushbar
A pushbar protects the front side of the commercial vehicle when parking or with a minor collision; This EU- certified product complies with all pedestrian safety legislation and is TUV-certified as well. Available in polished stainless steel or black powder coating.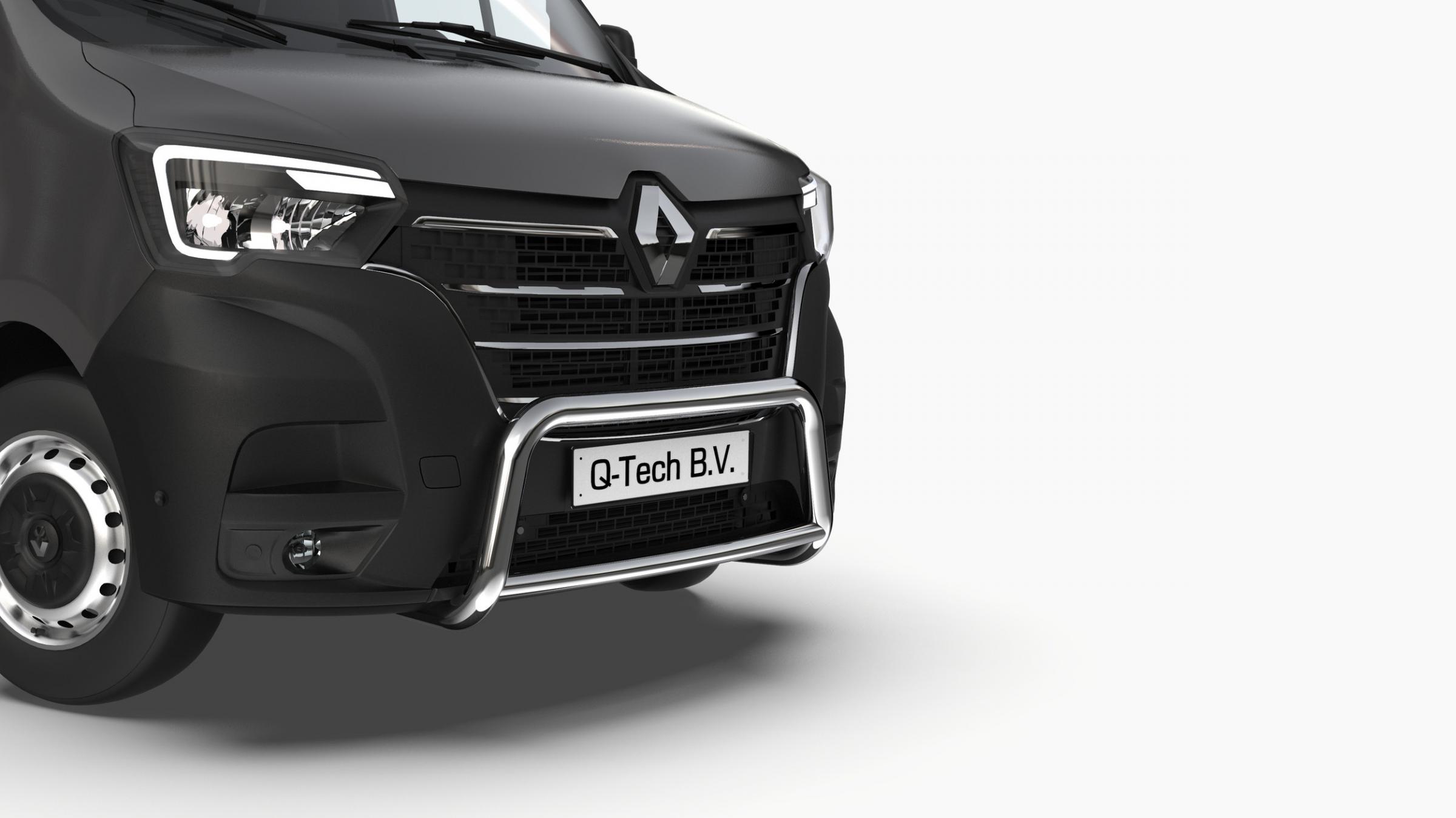 Backbar
Effective protection for the rear side of the vehicle. Prevent body damage that occurs while parking, loading and unloading materials.
Manufactured from stainless steel, available in different variations; brushed, polished or textured black powder coating.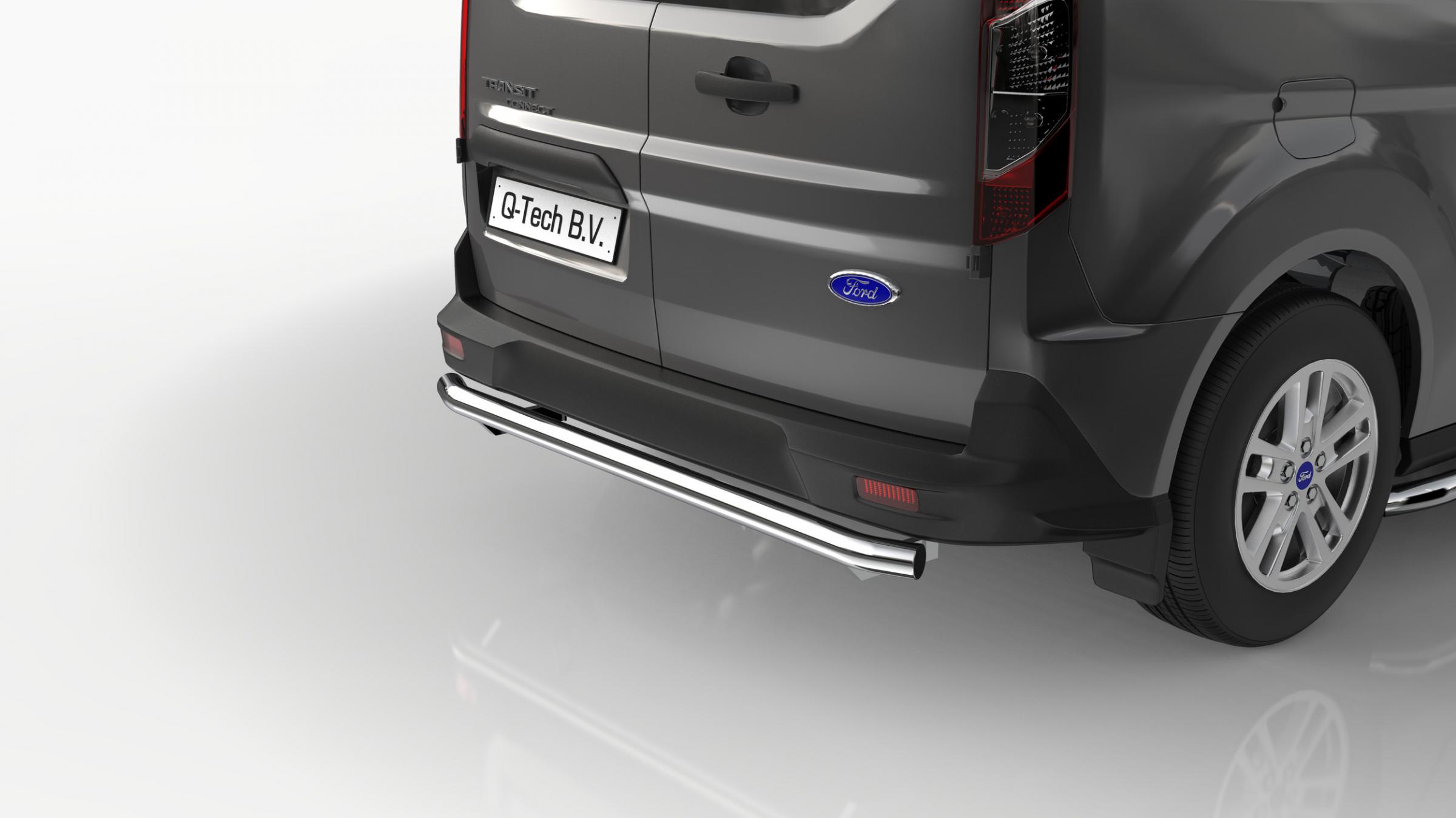 Lowbar
A stylish bar for under the front bumper of your vehicle. Protects the commercial van against minor collisions with high curbs.
Safeguard
The safeguard prevents theft of valuable cargo from the cargo space of the commercial vehicle. This burglary protection product functions as a door security, and at the same time secures the trailer as well. The Safeguard is placed over the tow hitch and prevents burglary through the rear doors/hatch; because these are blocked by the safeguard. It is possible to place the Safeguard over the coupling whilst parked to prevent theft of the trailer.